In the highway maintenance, how to make use of emulsified asphalt equipment to improve the properties of the modified asphalt and performance. Modified emulsified asphalt as a new kind of highway asphalt pavement maintenance material, people's attention. The types of asphalt modifier, the type and dosage of emulsifiers, the type and dosage, pH value of soap, emulsifying time, stabilizer dosage CaCl2, asphalt solid content changes, and so on are affecting the properties of modified emulsified bitumen). Shandong Duxiu road maintenance technology co., LTD. Based on indoor experimental research, the production of emulsified asphalt equipment, and study the influence of the emulsifier dosage on the properties of modified emulsified asphalt.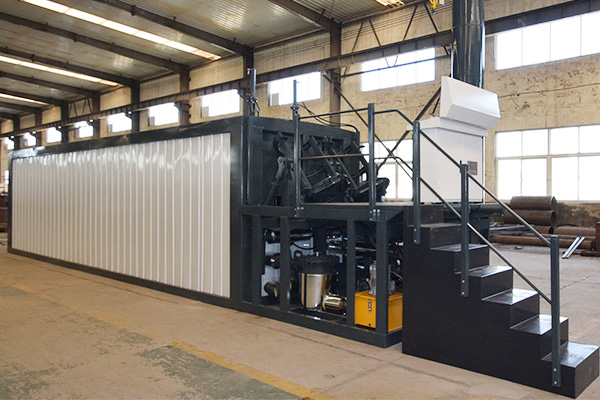 Emulsified asphalt equipment
Modified emulsified asphalt can be produced under a certain temperature, store at room temperature and distributing, and can use with cold, wet stone, construction is convenient, save energy and resources, reduce environmental pollution, reduce engineering cost advantages, and also has the advantages of modified asphalt and emulsified asphalt softening point increased, good film forming, good low temperature performance, low brittle point, strong adhesion, can save asphalt content of 10% ~ 20% 1). In recent years, the modified emulsified asphalt spraying with or mix with all with its good performance, by the majority of road builders.
Modified emulsified asphalt quality will directly affect the quality of the project, and the properties of the emulsified asphalt by the types of asphalt modifier, the type and dosage of emulsifiers, the type and dosage, PH value of soap, emulsifying time, stabilizer CaCI2 dose, the influence of many factors such as the change of the solid content of asphalt, the performance of the modified asphalt equipment is particularly important.
Emulsifier is emulsified asphalt production of key raw materials, while in small proportion in the emulsion, but in emulsified asphalt production, storage and mixture plays an important role in the construction process, it directly affects the performance of modified emulsion, dispersion and stability of the asphalt. Emulsifier dosage is related to the emulsifying effect, product storage stability and the performance of the evaporation residue. Dosage is too much, not only increase the economic costs, greater loss on the performance of original asphalt, will also slow the demulsification, extend the time limit for a project; Dosage is too little, not easy emulsification, bitumen particles condensed stratification, sieve residue increased.